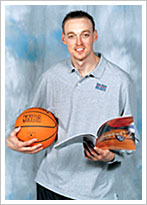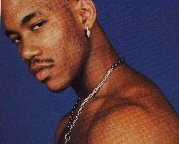 ARM ME WITH HARMONY
Out of the frying pan of Phoenix, Arizona, home of the annual Martin Luther King Day Methamphetamine Cook Off, and into the firey furnaces of NYC. The prodigal son returns.
Chauncey Billups Sports Bizz correspondent Joey Patel stopped counting his scrilla for a few moments to report that Stephon Marbury and Anfernee "Paper Thin" Hardaway were sent to the Knicks for, "three players, the rights to another, two first round draft picks, the section 410 usher, a footlong hot dog and rights to the Garden hot tub on Sundays."
Keith Van Horn is currently feeling like Beecher when he woke up from a dream and found out he was still in Oz. Antonio McDyess is currently thinking of shooting off his own foot like some 'Nam short-timer who just found out he has to run point on an ambush.