WENT FROM TOP TEN TO NOT MENTIONED AT ALL
What in the the Passion of Bzdelik is up with the Nuggs!? For a minute they were licking shots in the bottom half of the Western playoff OK Corral. They are now on the outside looking in, at no less then the Utah Jazz, who are powered by the Vanilla Trinity of Matt Harpring (if only in spirit), Andrei "AK-47" Kirelinko, and Gordan Giriceck. Rookie of The Year canidate (and shoe-in for the Second Coming of Mark Aguirre Award) Carmelo Anthony pulled himself out of Friday night's Motown car-jacking by the Pistons. He then refused to return for the last few minutes of the contest, citing hurt feelings, because Andre Miller and Marcus Camby were apparently screaming on his shot selection.
Anthony repented in the days to follow, stating, "I apologized for quitting. That's not me."
All apologies aside, General Manager Kiki Vandelweghe is all like...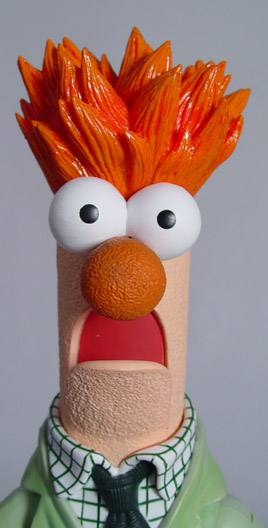 Don't worry, Kiki, you still got mad cap room for next year.