BACK TO CLAIM POLE POSITION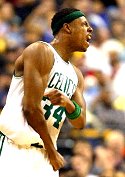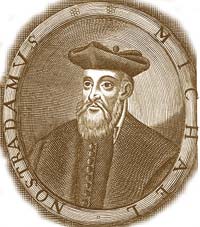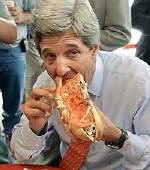 Behold The Oracle of Roxbury. Ray Benzino couldn't snuff out Paul Pierce. So he'll be damned if Eastern Conference upstarts like the Cleveland Cavs are gonna fuck around with his Spring. Despite having their second best player dumped in training camp, their coach jetting in the middle of the year, and Chucky Atkins being there second most reliable offensive weapon, Pierce and the Celtics have muscled their way into the bottom of the East playoff bracket. This comes as no surpirse to extra-P, who predicted as much. Just the other day Pierce told the Boston Herald,
"
We're in, baby. We're in. Pencil us in. If y'all are smart, then y'all are going to pencil us in. I looked at our schedule. I've been studying this stuff religiously. If you look on the table (next to the practice court at The Sports Authority Center), I've got four team's last 11 (opponents') schedules, so I've been kind of seeing who's got the more difficult schedule.''
Paul Pierce wants you to cop a pencil and do what ya feel! Don't sleep. Get some Ticonderoga #2 lead in your mitts and take note. The Celtics are marching on. But Paul's prognostications didn't end there.
Pierce:
And another thing: my man John Kerry? MORTAL FUCKING LOCK. Ayo, Bush!? Drop the Black Album and back out kid! I've been crunching data, like that little robot boy, D.A.R.R.Y.L., remember him? Anyway, I'm punching shit into the Blackberry, and it's smooth sailing. for the kid. I got my Zogby numbers laid out on a nice oak drawing board back at the crib. As long as homie grabs himself a running mate that can spell, J-O-B-S, then we'll be signing Fleetwood Mac in Novemeber. Don't stop believin', childrens.