M-TOWN PLAYERS ON CHROME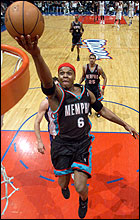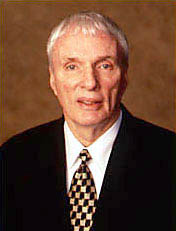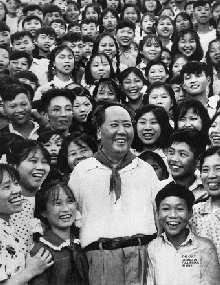 Spring is here, bounding through our Beast Coast metropolis like a back up power forward at a strip club! And with spring comes....LOVE. Yes, I really know how it feels to be stressed out, the playoffs are on the horizon, and you've got nothin but problems. Maybe your GM wants you to tank (yo, Danny Ainge...JUMP OUT A WINDOW, DUDE), maybe you're sweating the fact that some young buck is coming next season to take your spot (Dwight Howard is creeping on the come up!) . My only advice to the underpaid, over-worked masses of the NBA is this: take comfort in your teammates. The camraderie, the brotherhood. These are the best years of your life.
SCHOOL SPIRIT MUHFUHUHZZZ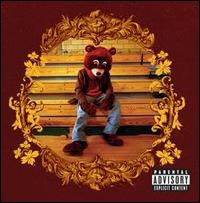 Taking this advice to heart is Memphis swingman, Bonzi Wells. A fan of Memphis' cultural vitality ("It's Crunk. And that's what I'm used to."), Wells was the subject of a recent profile in the Memphis Commercial Appeal. The kid is lovin' it in the Dirty Dirty. And while he longs for the pals he made as a Portland Hydro Blazer, he's glad to get gone from the gloomy enviorns of the Pacific Northwest. According to banged up big man and current Grizzlie teammate, Lorenzen Wright: "He talks about (Portland) a lot. He talks about how just the atmosphere was so different; how it would be dark outside and just 3 o'clock in the afternoon. He said sometimes he'd just wake up on the wrong side of the bed because it is so gloomy out there."
That ain't no way to live, son! So, from cracklin' oat bran to soul food Sundays, Wells is now feeling Dixie. Comfortably nestled away in Chairman Hubie Brown's agrarian socialist 10 man rotation. Arm and arm with the likes Shane "Battman" Battier, James Posey, Pau "Kool Aid" Gasol, and Jason Williams, Wells is part of a revolution. Bucking the star system, the Grizz have the best record in the NBA since the All-Star siesta, and are giving the Mavericks the uptown shakes, as they clamor for the 5th spot in the Western Conference playoff race.
Head Coach Brown, taking his nose out of his little red playbook for a hot second says, "Once all struggle is grasped, miracles are possible. We play 10 guys. We have one guy playing 32 minutes, seven guys playing 20 minutes and two guys playing 18 or 19 minutes. We don't worry about any team other than our team. A revolution is not a dinner party. When we get a guy like James Posey, there's a guy, he has tremendous upside. But the key is not to put the weight of the world on his shoulders. To lessen the burden, as it were. It's a task, don't get me wrong. Genuine equality between the Grizzlies can only be realized in the process of the socialist transformation of society as a whole. Let one thousand flowers bloom"
Western Conference oligarchies be warned! Your days of bowing down to the false Tim Duncan idols are dwindling! Behold the Memphis Grizzlies and the new future where love is the currency!
Following the Grizzlies blowout victory over the struggling New York Knicks, Chauncey Billups' intrepid political reporter, Jon "Bougie Basher" Dolan filed this transcript of Coach Hubie Brown's post-game chat with his squad:
Hubie Brown:
All right. So, listen. To interpret history from this viewpoint is historical materialism; standing in opposition to this viewpoint is historical idealism. So, when we zone-trap late in quarters don't ever think for one second I'm relying on any sort of Marxian-Hegelian historical model -- I'm talking to you, Pau Pau, you capitulating little quist...
Pau Gasol:
But coach, I vote for Lula -- twice!
Brown:
Lula wears a dress. Look girls. Lenin. LEEN-IN. Revolution from the air. Yank it down.
Bonzi Wells:
Yeah, but coach. It says right here in the Little Red Book, 'The organs of state must practise democratic centralism, they must rely on the masses and their personnel must serve the people.' Doesn't that imply a proletariat that can conceive of it's own historical moment--
Brown:
Your Dead Prez tape seems to be stuck, Bonzi. Hey, that's funny. Bonzi! Bonzi! I'm going off menu here so tilt your pointy head thisaway. Ya know, Bonzi, you got kind of a womanish face, real soft. Anyone ever tell you that? I mean, Carmelo, he's young. But you, I dunno, you're a weird little Marie Antoinette-lookin' bourgeoisie bitch-trick construct, if you don't mind the digression. Now, go sew these Deng Xiao Peng iron-ons into everyone's jerseys and listen to the prophet -- 4-5-4 little flowers. 4-5-4.