WOOF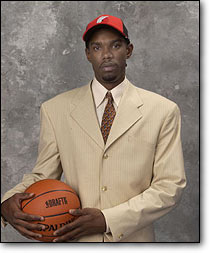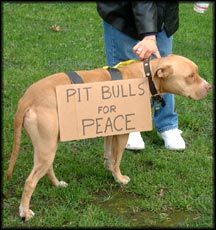 Qyntel Woods! After two seasons of toiling on the end of the Blazers bench and getting arrested outside of Portland strip clubs, young Q. has been suspended, indefinitely.
Seems Woods is being investigated for dog abandonment and hosting dog fights in his Portland home. This comes on the heels of Q's summer-long effort to clean up his act (aka losing the corn-rows, getting treatment for his marijuana jones and all the other things that make the whites shake.). Many of the Blazers are enraged that Portland is following a guilty until proven otherwise path. Sayeth Q's block-running mate, Darius Miles, "
I have been to Qyntel's house many of times, and I have never seen anything like (dog fighting),"
As Billups' Sensitive Thugs correspondent,
Andy Greenwald
commented,
"Can you imagine the state of things when you have to publically make a statement affirming that among the many things you HAVE seen at your buddy's Portland area home -- gangbangs, hydroponics, Ken Caminiti -- you never actually saw any PITBULL FIGHTS?"