BACK IN THE GARAGE WITH MY BULLSHIT DETECTOR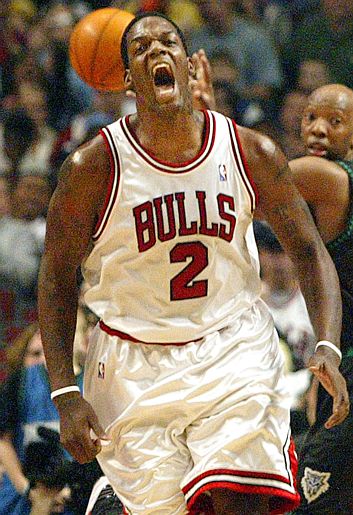 Eddy Curry's heart beat sounds like Sasquatch feet! Blind, crippled or crazy, Isaiah Thomas will give you major figures. He swiped Baby Shaq from the bum-ticker pile, trading the lockeroom equivalent of Avian Bird Flu (I see you, Tim T.!) and some spare parts for the promising center. Larry's boys are shaping up to be the best shit on hardwood since those scrappy crackers from Hoosiers! So says, Thomas: "I have a lot of confidence in our medical staff."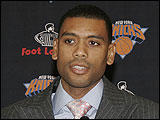 True motherfucking story.
Rookie Channing Frye already smashed up his foot, but that don't mean he doesn't stay sharpening his darts!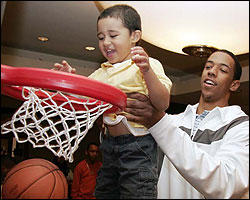 Next generation, homefry. And when Nate Robinson isn't throwing himself alley-oops in the middle of games, he's putting the groupie game on smash!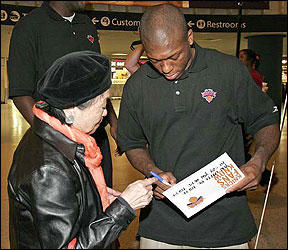 Holler at a real player! The Knicks! They play basketball!