YOU'LL BE RUNNIN' FOR DEAR LIFE SO FAR YOU MIGHT FALL OFF THE MAP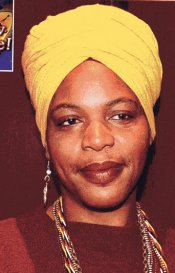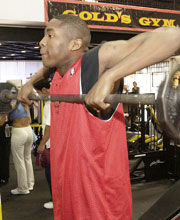 Fuckin' with Jamal Crawford, you need a gat. The Chicago Bulls combo guard told a lowly sportswriter that he could drop fitty in a game. And lo and behold, it would seem that J.C. has some sixth sense, putting down 50 on a crab Toronto Raptors team, last night.
Despite Crawford's vibes, it certainly helped his cause that he let off more shots then Chow Yun fucking Fat did in The Killer. 34 shots?! Other lowlights of the game included Raptor Roger Mason fouling out in 9 minutes (hands off, Mase!), Kevin O'Neil, the Raptors troubled coach, checking the want ads, and former teammates Antonio Davis and Vince Carter getting into a little shoving match, that ended with Carter throwing the ball at Davis. Stop the Vinsanity, dude.