BOUT TO START PUNCHING DUDES IN THEY FACE JUST FOR LIVING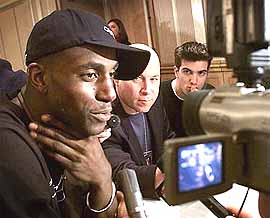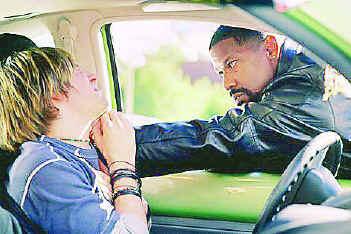 KEVIN GARNETT FOR PRESIDENT:
"It's Game 7, man. That's it. It's for all the marbles,"
As in Chris Webber has some marbles. And soon he will be without them.
"Sitting in the house, I'm loadin' up the pump. I'm loadin' up the Uzi. I got a couple M-16s, a couple 9s. I got a couple joints with some silencers on them. I'm just loading clips, a couple grenades. I got a missile launcher with a couple of missiles. I'm ready for war."
Goodnight, Saigon.