GAME OVER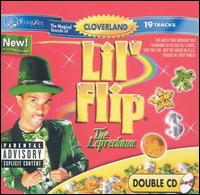 Weaponry listens to love. And Flip Saunders loves his weaponry. No doubt. Just look at his arsenal. He's got the MVP, Latrell, Sam Cassell. Shoot, you don't even need a game plan! But letting his Big 3 handle the offensive workload would sort of take the fun out of coaching for the king of the middle-part. Nah, when Flip looks down at the reserve's he's got in McHale's Navy, he knows he's got some firepower squirelled away like Hussein! And in last night's pivotal (aren't they all?) game 4 against the Kings, Saunders chose one man to drag his team to a 3-1 lead over the soft like velvet Kings.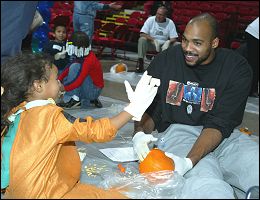 Gary Trent. Gary fucking Trent. With Michael Olowokandi wandering around like a runaway teenage girl at Jefferson Airplane concert in 1969, committing 3 turnovers in like 10 seconds, Flip was forced to rely on old man Ervin Johnson and Gary Trent to take the front court load off of KG. Trent, who one of the ESPN commentators (I wasn't paying attention to who it was), said isn't really playing his game if he isn't getting his shots, played with all the awareness of someone who had just been hit in the back of the head with a bag of rocks, including blown layups, and Vlade-style flops (minus the foul call). Kudos.
Minnesota got within 3, and then let the game slip away. With KG doubled all night, you'd think the ball would move to Spree! To Sammy! Shit, give it to the Mayor, Freddy Hoiberg!! But no. Gary. Trent.
Next time, Flip...Go with God. Go with Madsen: