YO, I GRASP THE RATCHET, THE BLINKER, THE BISCUIT, THE BURNER, THE HEAT, THE TOASTER, THE TWISTER..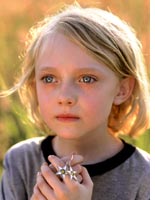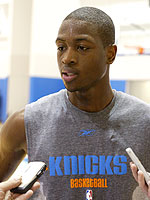 The Heat continued to shock the world and shock Rick Carlisle, last night, tying up their series with the one-seeded Pacers. While Lamar Odom went Jesus on their asses, Indy, save Ron Artest and Jermaine O'Neil, went limp. This is now a series. Shit got hectic towards the end of the game when Jamaal Tinsley was tossed for showing a little too much affection for throwing Heat guards on the ground. Even Artest got a flagrant for clotheslining rookie sensation, Dwayne Wade. After the game, film buff and hard-bodied reserve forward, Malik Allen had this to say:
Malik:
Yo, Ron. All respect due, son. Respect due. But put hands on my man, Wade, one more time?! Oh shit, son. I will be Man On Fire, D. will be Dakota Fanning and you will be shady ass Mexican people who I blow up! You thought Tony Scott's vividly rendered hell-scape was real?! Wait 'til Malik the 6-foot plus Freak gets to you, son! No doubt. Hombre en fuego, bitch.