JOKE'S ON YOU, WE'RE STILL ALIVE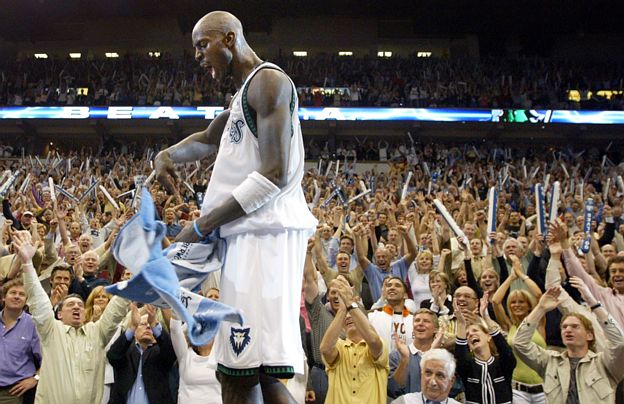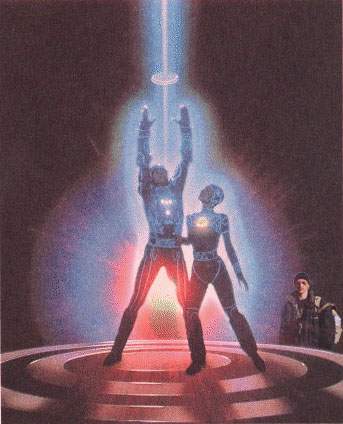 Chris Webber's suicide note got one paragraph longer last night. Kevin Garnett became a Hall of Famer, we found out that Sam Cassell's one hip is worth 23 points, and Flip Saunders brushed the dandruff of the Minnesota playoff curse right off his shoulder. T'Wolves 83-80 over the Kings.
As Webber watched a last second, open 3 rattle in and out of the hoop, Keving Garnett bounded onto the scorer's table:
""[TNT broadcaster and former NBA guard] Steve Kerr made a comment that I was up on the table jumping up and down and how I was a little [excited] about the win... Steve Kerr's never been out in the first round seven straight times."
Yeah, and Steve Kerr never had to throw a franchise and a city on his back and deal with the fact that his starting point guard had an 80 year old woman's hip, his Coach couldn't decide on a rotation, his prize free agent center played like he was imitating Nicolas Cage in
Birdy
, and starting shooting guard had a broken back! WALLY SZCZERBIAK STAND THE FUCK UP! UNLESS THAT HURTS THEN FEEL FREE TO SIT DOWN!
Steve laid in the cut, playing with Michael Jordan, Scottie Pippen, David Robinson, and Tim Duncan. So he can help himself to a plate of...
NOBODY FUCKING ASKED YOU.