FOR THE JACKERS, THE JEALOUS ASS CRACKERS: I'LL MAKE YOU PROVE THAT IT'S BULLETPROOF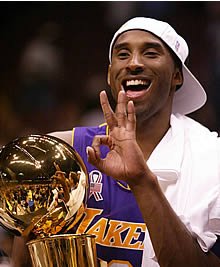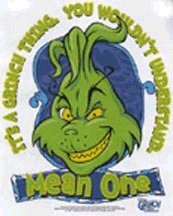 Oh I've been gone for a minute, drinking daquris with Mizz Billups in the Fla. sun. And whaddya know, THE GODDAMN DOOBIE BROTHERS BROKE UP. Ah, a little Romancing the Stone humor for all my Kathleen Turner fiends. Oh, we still playing ball? Oh word?
With a 60$ bet and about all the energy I can muster for a team that gives up scoring for lent, I am obviously cheering for Motown.
After a not too suriprising game one victory (Lakeshow is always slow on the come up, no?) Kobe Bryant, putting his possible Colorado bid behind him, stabbed the Pistons in the heart with a seconds remaining, reality questioning three to send the game into overtime and an inevitable Lakers stomping.
Despite the fact that I would rather get bleach in my eye then see the Lakers march triumphant to another championship, there was something kinda funky about watching Shaq and Kobe out there with Derek Fisher, Luke Walton and Kareem Rush. Like the two best players in a gym class picking the goth kids to be on their team.