SALT LAKE CITY! YOU ARE NOW ROCKING WITH THE BEST!!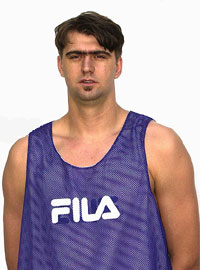 NORTHWEST!
Utah-
Matt Harpring checks in with a Jazzy update:

Didn't you get the MEHMO!? We spend paper here in Salt Lake Sleazy! Scared money don't make none. So, the Head Mormon In Charge, Kevin O'Connor, went out and got some fresh legs. Carlos Boozer and Mehmet Okur. Two wide-bodied power forwards who have played in the shadows too long! Come into the light!
Then in the draft we got another long white boy to run with, Kris Humphries. So we are good. In this candy-ass division, the only squad we're sweating is the T'Wolves. And Wally Szczerbiak! Only room enough for one of us, baby! I'm coming for ya, and I don't want to hear any bullshit about your aching feet. Get some Epson salt and get your bunyons right so I can dunk on your soul, cracker!
Now, since we're really rapping here, let me make something clear. I've heard a lot of talk about how, aw, Utah ain't got any jazz...the NBA should change the name of the New Orleans squad to Jazz, being how N.O. is the craddle of this jazz shit, and let Utah be some other name.
No you know me. You know you're boy likes nothing more then to go home, crack a fucking Michelob, and throw on the God, Robert Cray, and his smoking long player, Strong Persuader.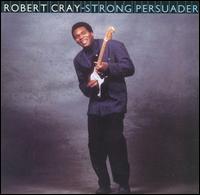 It's just how I get down.
But don't get it twisted! When you see Carlos Arroyo leading us on a break, you are in the presence of some competent hep cats. It's like Bird mainling some Mexican Black Tar and chugging some Glenlivet! Behold art of the improvisers! Unit structures! Music is the healing force of the universe, you fucking bitches!
Get down or lay down. In '04 the Jazz is free!
Minnesota-
No draft picks because Kevin McShady lost them when he tried to go through the back door with the Joe Smith signing a couple of years ago. David Stern slapped him on the knuckles and now the Wolves have nobody under the age of like 26 playing for them. Rumors of a Wally for Shareef Abdur-Rahim trade are heating up and that would be a big fucking deal. Reef would be the inside offensive weapon that they lacked last season when dudes like Gary Trent and Ervin Johnson were their best options off the bench. Assuming they sign Troy Hudson and pull of the Rahim deal, the Wolves would be looking at:
PG- Sam Cassell
SG- Latrell Sprewell
SF- Kevin Garnett
PF- Rahim
C- Michael Olowokandi
and a bench of Trenton Hassell (who they resigned today), Fred Hoiberg, Troy Hudson and Ervin Johnson. THAT'S A FUCKING TEAM. I know everybody else tinkered, and rebuilt and everything. But...are the champs here? They better be, because Cassell is about to start collecting Social Security.
Denver-
Nobody had a better off-season. They got Kenyon. 'Melo will only continue to be on some Bernard King shit. They have two true point guards (Dre Miller and Early Boykins), a beastly frontline (Nene, Camby). The only two problems are: no shooting guards and a lame duck coach. You look at the Nuggs and say, Yo, they could win the West. And you can also say, Yo, they will probably come in third in their division. And you would be right in both assertions. It's the duality of man, right there.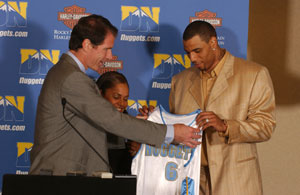 Portland-
THE 'DRO IS IN THE WIND! God Damn! 3 tiny-ass point guards (Telfair, Mighty Mouse AND VAN EXEL, WHOA), Zach Randolph continuing his evolution into 21st Century Chocolate Thunder, pretty much no shooting guards except for Derek Anderson who seems to have a chonic problem of really hurting himself, Theo Ratliff in the middle, and Darius Miles and Qyntell Woods patroling the skies and the strip clubs. WHAT COULD POSSIBLY GO WRONG!?
Seattle-
Always making moves, this off-season saw the Seatlle braintrust of Rick Sund, Wally Walker and coach, Nate McMillan shuffling shit up like Amarillo Slim. This summer's big aquisition? Hometown hero, Jamal Crawford? Nah, Duke! Try the be-dreaded power forward, Danny Fortson! Danny's all full o' Red Bull for the upcoming campaign. But he also has his thinking cap on. Peep Dan on the fickle trading ways of NBA General Managers:
"I've got a lot of energy bottled up. Things happen for a reason. This wasn't in my control. What can I say, you know? Life - you've got to do what you've got to do, keep moving."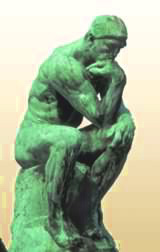 True indeed. The Green and Gold also drafted this cat:
His name is Robert Swift and he's a 7-1 teenager outta Bakersfield. Bravo. Last place.