WASSUP PIMP!? BIRDMAN MUTHAFUCKA!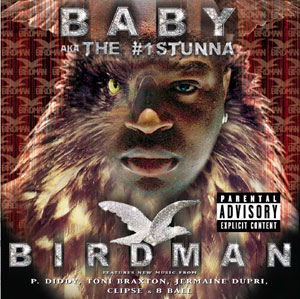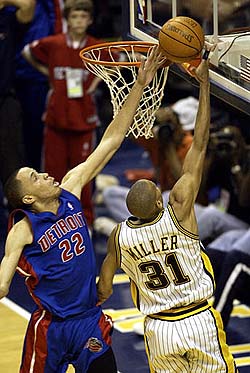 Tayshaun's got wings! He's the financial advisor of this Big Basketball game, and he foreclosed on Reggie Miller's lucky streak. The Detroit Pistons made good on Rasheed Wallace's guarantee of a game two victory, defeating the Indiana Pacers on their home court, to tie the series at 1.
With time running out and the Pacers making a run, Tayshaun Prince, made what Pistons coach Larry Brown called, "One of the greatest hustle plays I've ever seen."
Prince galloped down the court after a fast breaking Reggie Miller, starting at least 5 or 6 paces behind the veteran guard.
Zorro faced Piston's guard, Richard Hamilton:
"When I saw Tayshaun chasing Reggie, I said to myself, 'Reggie better dunk it, or Tay's gonna get it.'"
AND TAY WENT AND GOT IT. Birdcall! BRRRRRR.
Please, Rip! Reggie Miller ain't slamming a car door!
Indiana coach, Rick Carlisle called the Pisons, "a different kind of animal."
HOW ABOUT A PTERODACTYL, DUNNY!?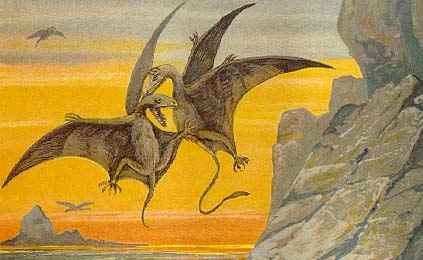 That's Tay on the left. He's shy.
It was the highlight of a game that was about as exciting as watching a Bergman movie on Percocets. Don't be scurred of scorrring, babies. The series moves to Detroit, where Indy must bring some true Road Warrior shit to get back in the mix.