AIN'T NO OTHER KINGS IN THIS RAP THING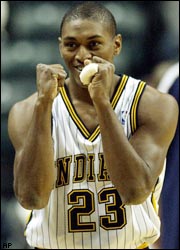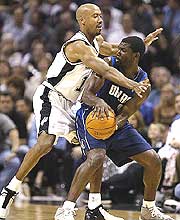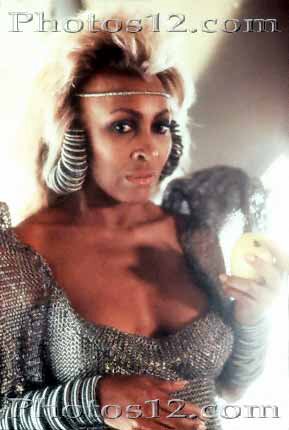 They all siblings to the thug-God Ron Ron Artest. He of Queensbridge PJ's and St. John's University and many a Mobb Deep shout out. We love him here at CB Central. Like Pat Riley said, I wish I had 12 Ron Artest's on my team. And you know what, Riles? They're making crazy leaps in cloning, dude, so you may be in luck. The NBAA (National Basketball Association of Artest, where every game is a 38-36 dogfight!)
Ok, enough with the Dr. Who shit. It seems Artest has made the news today. Apparently, San Antonio Head Coach, Greg Popovich was unhappy with the Defensive Player of the Year award going to the Queens son. He objected to Indiana coach, Rick Carisle's lobbying for Artest so publically, and for what he called, "baloney," statistics that Carlisle used to back up his endorsement. Popovich thought that his best defensive player, Bruce "The Black Lex Luther" Bowen deserved the award.
Never quick to back down, Ron suggested a duel, as it were.
"Tell his coach, 'Let's play one-on-one for the award,' I'll give it to him if he can beat me."
What up, Gangster?! If Artest seems heated, you're right. He went on to say,
""It's not hard to get in touch with me. All you have to do is call the Pacers office and ask for my phone number. You can speak to me instead of going to the papers. He's taken a lot of positives away from it. Talk to the Pacers and call me. Let me know I didn't deserve it so I don't have to hear it from (the media)."
We had no idea it was so easy to get in touch with Ron Artest! So we called up the Pacers office and they patched us through to Ron's cell, as he was hanging out at the only bodega in greater Indianapolis.
CB:
So, you're sweating old-ass Popovich?
Artest:
Yeah, he said I didn't deserve the award! So I'm saying, get your boy out here, we'll get a little one on one, and I will be like Beowoulf on his bald ass head!
CB:
But, Ron, playing against Bruce Bowen, like that's not the greatest testament to you as a defensive player.
Artest:
What?
CB:
I mean, the dude only average 6.9 points a game. Don Nelson could lock dude down. Why don't you say, both you and Bruce and take T-Mac--
Artest:
So! Fuck it. I'll D-up, Popovich! We can do this. Bring Pop. Bring Hubie Brown, Larry Brown, Bad Bad Leroy Brown, and Jerry fucking West, baby. Bring Pistol Pete!
CB:
Pistol Pete is dead.
Artest:
So, lace em up, lazy fucking cadaver! Yo, if Pop wants a piece, man...The God ain't invisible, B. I'm not in the Avengers.
CB:
There's nobody in the Avengers who's invisible
Artest:
Fuck is wrong with you, playboy?! You wanna get bodied?!
CB:
Sorry. Continue.
Artest:
I forgot what I was saying.
CB:
Perhaps it's for the best. You got anything else for me?
Artest:
Shout to P, Hav, Littles, Mega the whole QB
CB:
What about Nas?
Artest:
Yo, it's like my man, Cormega, said. Nas is fake like Carnie Wilson's tummy, son. Nas, come through the Bridge, you better bring a fire-proof van because the wolves will light that ass up. Backdraft-style. Kurt Russell, bitch! I'm out. One!